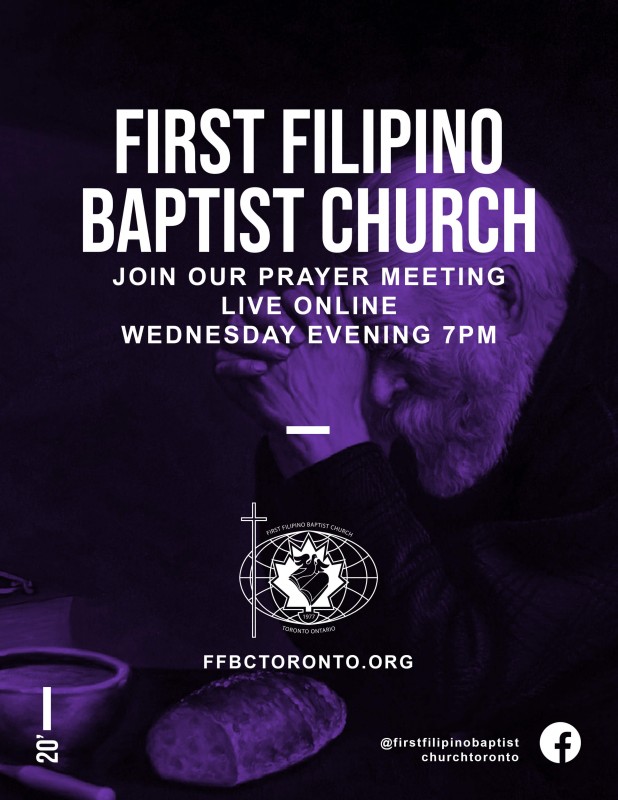 There will be prayer meeting every week on Wednesday at 7PM. Prayer meeting will be held at the fellowship hall. Everyone is welcome to join for a time of hearing the Word, and sharing your prayers and prayer requests.
***Due to COVID-19, our weekly Wednesday Prayer Meeting will now be conducted on the 'Zoom' application.***
To join, please click on the following link: https://zoom.us/j/148780904
You should be prompted to download and install the application.
ZOOM Meeting ID: 148 780 904
***When joining the meeting, please kindly set your name so we can identify you.***
Prayer Meeting will be from 7:00PM – 9:00PM
For further instructions, please see: https://www.notion.so/FFBC-Prayer-Meeting-Zoom-Guide-fed0e0a97fdb4c9780b1385c2ae5b4c6