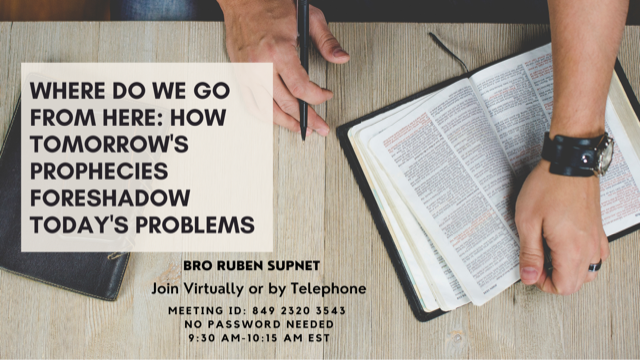 Please join us for our joint adult virtual Sunday School via ZOOM from 9:30-10:15 AM every Sunday.
Topic: Where Do We Go From Here (How Tomorrow's Prophecies Foreshadow Today's Problems)
Teacher: Bro. Ruben Supnet
To join, please click on the following link: https://us02web.zoom.us/j/84923203543
You should be prompted to download and install the application.
ZOOM Meeting ID: 849 2320 3543
***When joining the meeting, please kindly set your name so we can identify you.***

All are welcome! We look forward to seeing you this Sunday! God Bless!