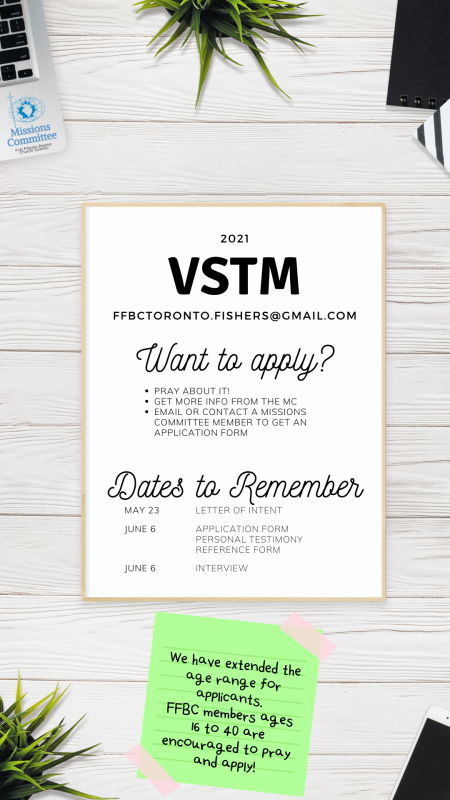 FFBC is blessed to have a Virtual Short-Term Missions this year!
We will be partnering with Pastor John Mark Miraflor in Cambodia. This virtual mission's endeavor is open to (16-40 years old) – IMPACT, Stepping Stones, and Post-Stepping Stones Ministries.
If interested, please contact sis. Nicole Dogino at ffbctoronto.fishers@gmail.com or our pastors. Please include this in your prayers!